Centum has been successful in developing and manufacturing critical subsystems for major Defense programs for many years. These span land, air and naval systems and applications include Missiles, Electronic Warfare, Radar, Military Communications, and fire control among others.
We design and manufacture products to the requisite MIL and customer specific quality standards. Furthermore, we have the systems and tools to ensure that confidentiality of data is maintained and we have the experience with the compliance processes such as ITAR or other export regulations.
PRODUCT REFERENCES
ONBOARD COMPUTER SYSTEMS – Technology Partner to many strategic and tactical missile programs with design, assembly of critical subsystems such as OBC, FOG sensor electronics and contollers.
RECEIVER & SEEKER ELECTRONICS – Design Development & Qualification of Laser Receiver for Control and Guidance systems. Capabilities also include Manufacturing, assembly & test of complex seeker systems demanding special processes.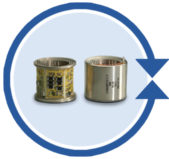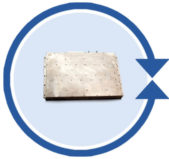 TRANSMIT RECEIVE MODULES – In-house design & manufacturing capabilities for C, S and X band TR Module.
HIGH POWER RF AMPLIFIER – Pulse Power amplifier for IFF, Pre-Amplifiers, Power ranging from few watts to Kilo Watts.
VIBRATION HARDENED OSCILLATORS – Design and Manufacture of Ultra-stable OCXOs with excellent phase noise under dynamic conditions. Timing devices (VCXO, CLOCK OSCILLATORS, TCXO and OCXOs) for mission critical application qualified to various MIL and SPACE standards.
POWER CONVERTERS & SYSTEMS – Buck, Boost, Buck-Boost and multiple topologies – Single and Multiple (Continuous and Pulsed outputs) – Combination of Hybrid, SMT and Mixed technologies. Power ranging from few watts to Kilo watts for Space & MIL applications.
DIGITAL RECEIVERS – High Speed FPGA based digital subsystem that digitizes Radar signals and performs signal processing to measure the parameters.
ELINT CONTROLLERS – FPGA based Digital Sequencer and Payload controller providing interface with recorders and data handling subsystems.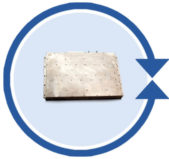 POWER CONDITIONING AND PROCESSING UNIT – Provides continuous and pulsed power solutions to TR modules and Controllers.
RADAR FINGER PRINTING SYSTEMS – High speed FPGA based digital system processing he Radar signal and identifying the parameters of the signal.